Book Now
Check Rates & Availability
UK
Book Now
Check Rates
& Availability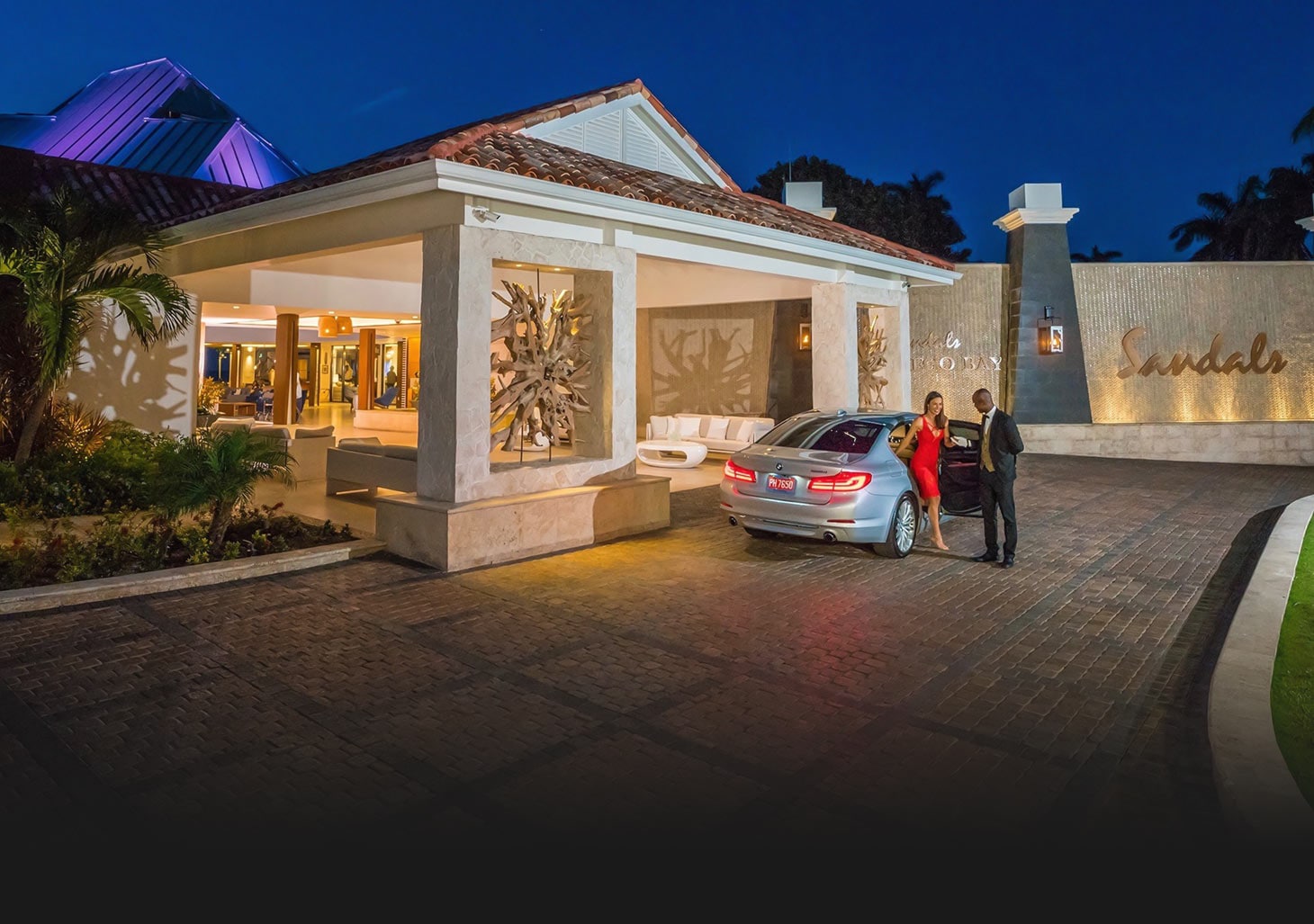 Complimentary
LUXURY PRIVATE
TRANSFERS
A 5-STAR CALIBER EXPERIENCE
Other resorts claim they are the same as Sandals, but the truth is that no other all‐inclusive resorts rival Sandals world‐class luxury, quality, choice and service. We have transformed the all‐inclusive category into a 5‐star caliber experience, setting us apart as the World's Only 5-Star Luxury Included® holiday. And now we are setting a new standard of luxury with complimentary private transfers in luxury vehicles for our highest tier of guests at select resorts.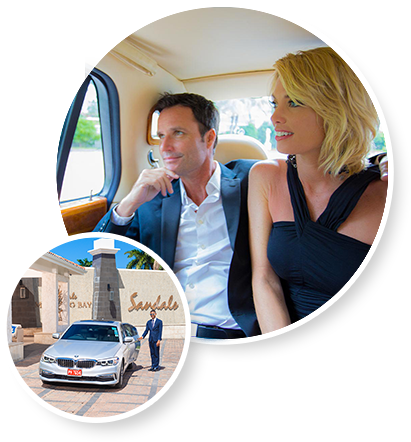 Complimentary BMW Luxury Private Transfers
For Club Elite & Butler Elite Guests
Redefining the Luxury Included® experience, Club Elite & Butler Elite guests staying at Sandals Montego Bay and Sandals Royal Caribbean, and all Over-The-Water Bungalow guests staying at Sandals South Coast will receive complimentary round‐trip BMW private transfers to and from Sangster International Airport (MBJ).
Sandals Montego Bay
Sandals Royal Caribbean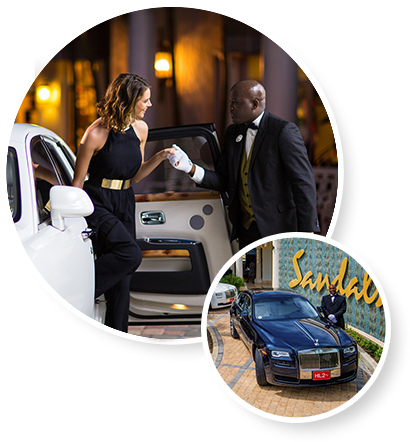 Complimentary Rolls-Royce / Mercedes-Benz Private Transfers
For Top-Tier Suites
Top-tier suites at Sandals Royal Bahamian and Sandals Royal Barbados include the exclusive indulgence of private luxury transfers to and from the airport in a chauffeur-driven Rolls-Royce or Mercedes-Benz.
Sandals Royal Bahamian
Sandals Royal Barbados
Sandals Gold Star Arrival Service
Your VIP Treatment Starts The Moment You Arrive
Guests staying at any of our Over-The-Water Suites in Sandals Royal Caribbean and Sandals South Coast or our top-tier suites in Sandals Royal Barbados also receive special Gold Star Arrival Service
*
which includes the following:
Personalized plane-side meet & greet
Assistance with immigration & customs forms
Escorted and fast-tracked through immigration & customs
Assistance with luggage retrieval
Coordination of your private luxury transfer
Access to arrival lounge with complimentary WiFi, snacks, beverages, private restrooms and changing facilities
*The Sandals Gold Star Arrival Service in Barbados is provided by a 3rd party service. The complimentary luxury transfers for Sandals Royal Caribbean is only available for guests arriving from Sangster International Airport (MBJ).