Book Now
Check Rates & Availability
UK
Book Now
Check Rates
& Availability
Protecting Our Caribbean
The Caribbean's most spectacular accommodations, for two people in love, are designed to flawlessly integrate with the surrounding ecosystem. At Sandals Resorts, we uphold a commitment to build, design, and maintain our resorts to sustainably harmonize with nature. With conscientious action, we work to preserve these surroundings while we uphold our promise to protect the islands we proudly call our home.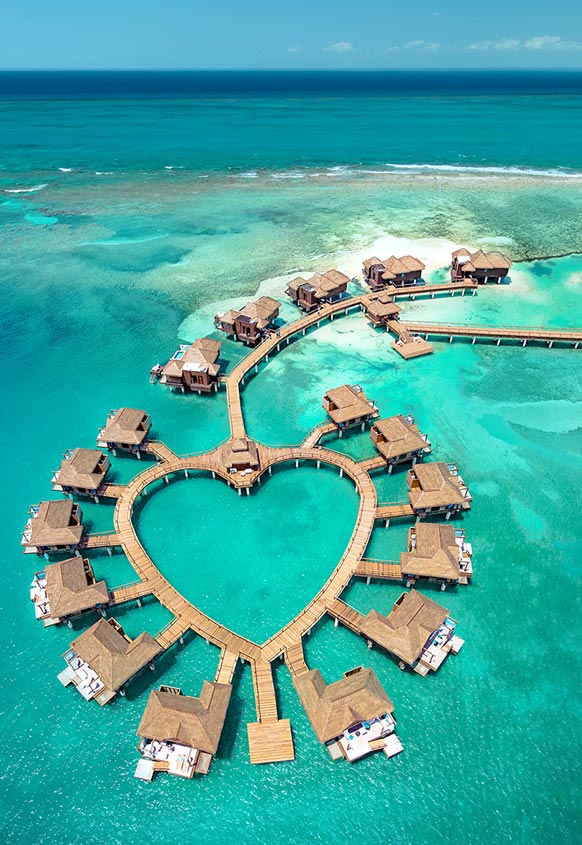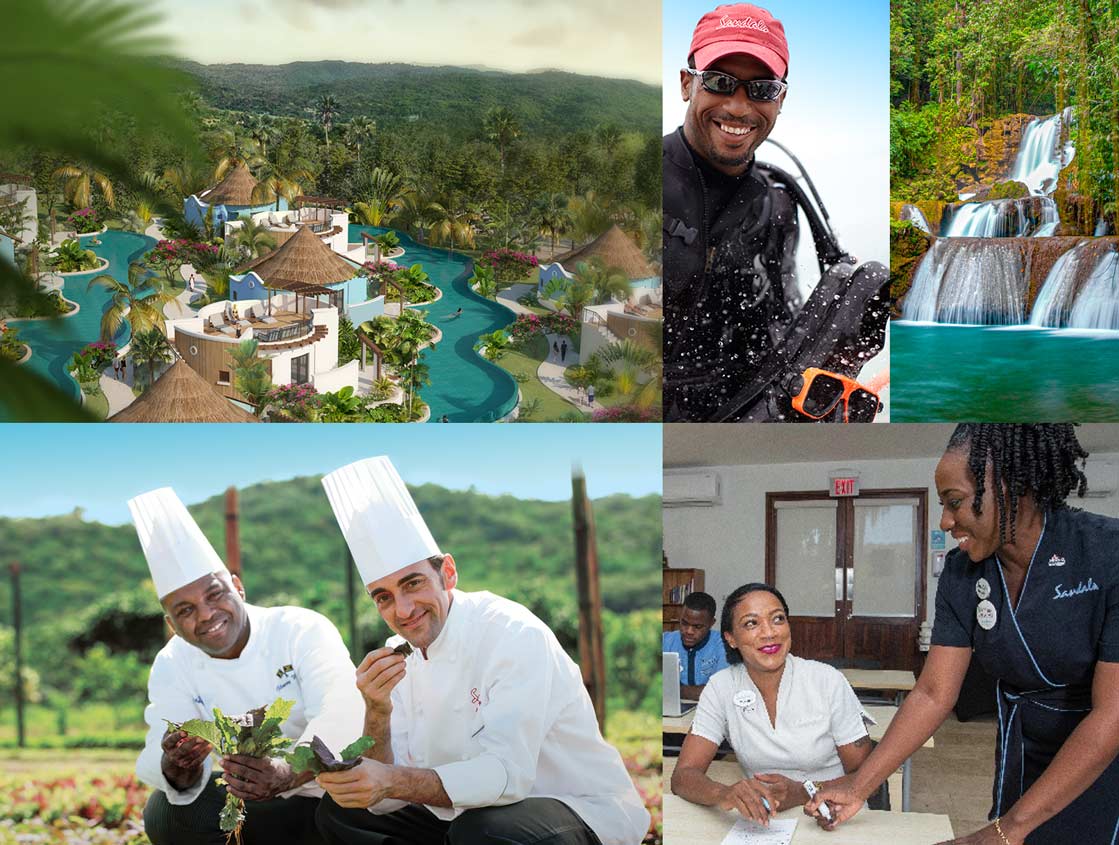 In everything we do, we seek to create All That's Good fueling a growing, healthy, and thriving Caribbean!
Energizing Our Community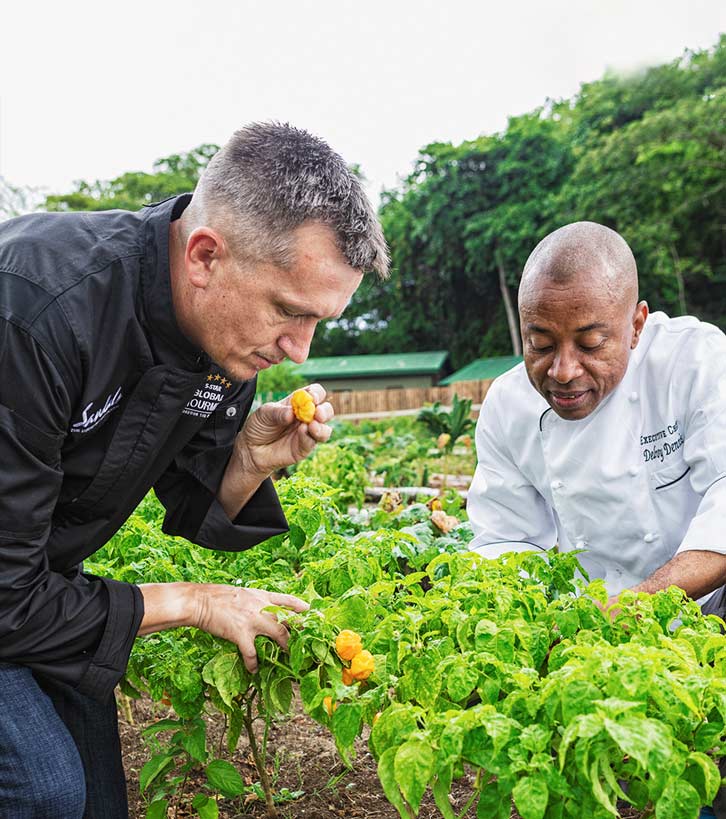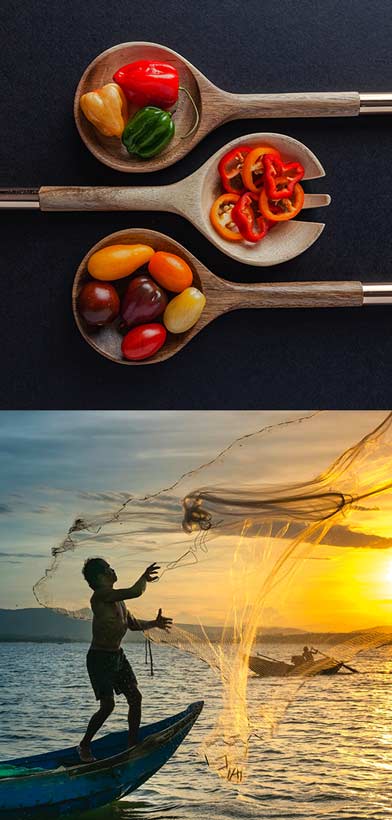 Buying local to boost Caribbean businesses, farmers and fisher partners.
We integrate consistent and responsible sourcing principals and practices across our resorts and work with local suppliers across each island who share our corporate responsibility principals to identify options with a low environmental impact.
An average of 56% of Sandals Resorts' produce needs are purchased from local farmers.
90% of Sandals Resorts' produce needs in Jamaica is harvested and purchased from local farmers. That amounts to over 5.4 million pounds of produce bought from local farmers annually.
An average of 59% of Sandals Resorts seafood sourcing is purchased locally.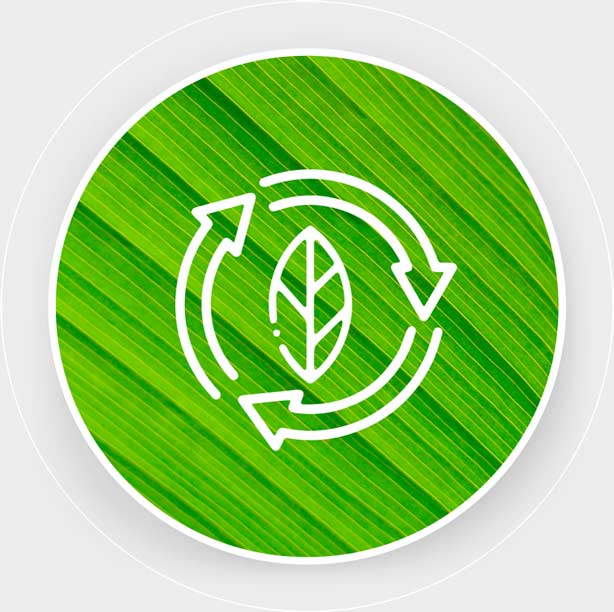 We Are Committed to Greener Purchasing Practices.
Each purchase is a choice, and we choose to support sustainability and reusable products where and whenever possible.
Showcasing The Best Of Our Caribbean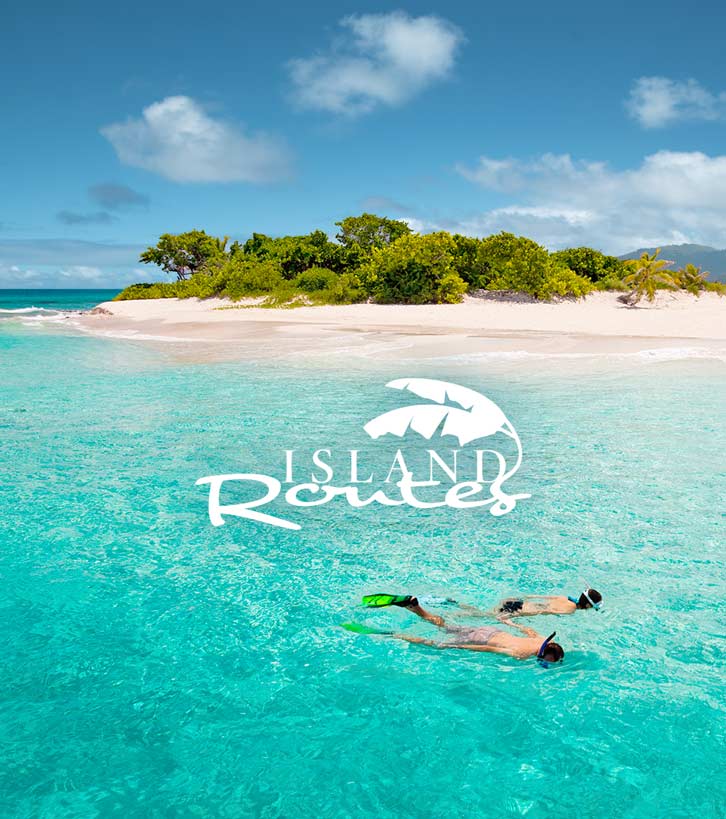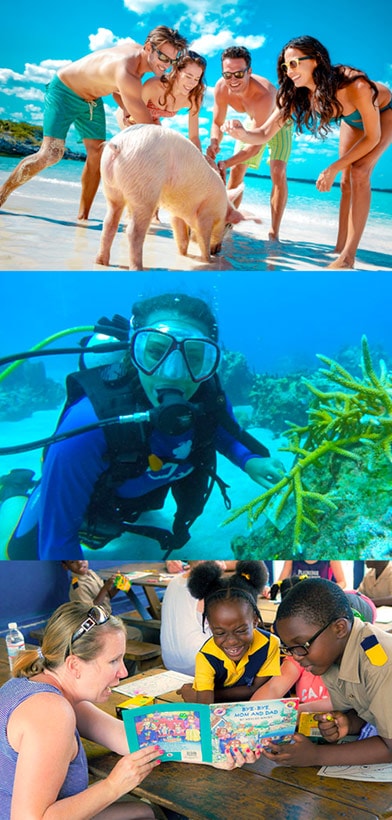 Create meaningful moments which positively impact the lives of local people in the places you love to vacation!
Island Routes' world-leading adventure experiences presents vacationers to the Caribbean with a selection of tours and private experiences that are as unique as the region. Travel by land, air, or sea and explore trailblazing island-centric tours as well as Private and Bespoke Collections. Best of all, these tours leave behind only footprints on the sand.
Building Strong Starts & Successful Careers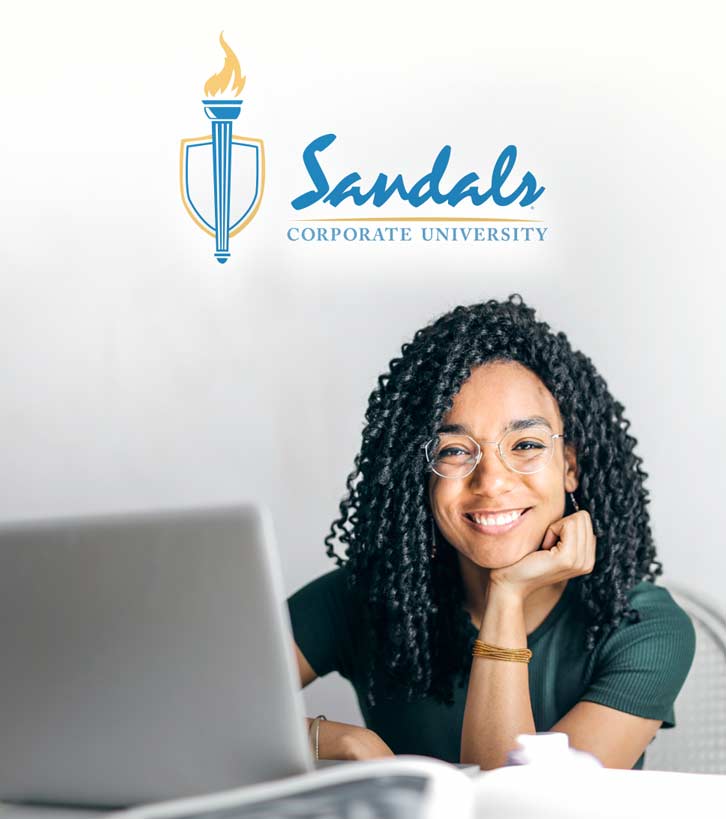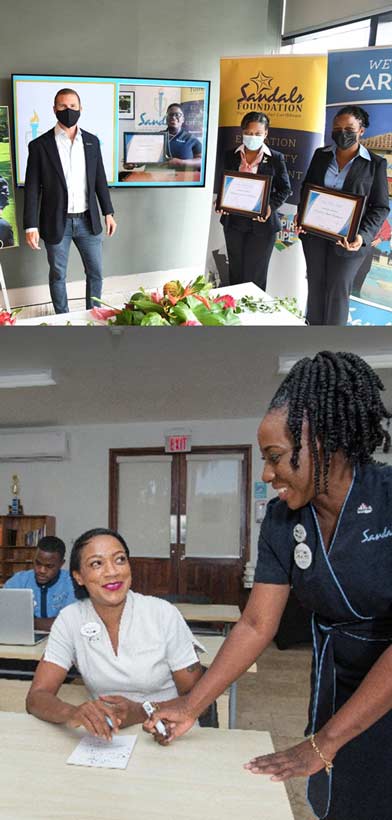 Sandals Corporate University (SCU)
The first of its kind in the Caribbean, the SCU certifies staff members currently without formal academic qualifications and provides qualified team members with an avenue to advance their education. Through partnerships with internationally recognized universities, professional organizations and local education institutions, the SCU offers programs that range from basic hospitality-specific training to putting them on a learning pathway that can ultimately lead to a masters and/or doctoral degrees.
The Sandals Corporate University was launched March 2012
Team members that have enrolled and completed at least one course since 2012
Certificates of completion issued in a variety of disciplines
COMPASS Competency Assessments completed certifying team members for jobs
Massive Online Open Courses designed to fill learning gaps identified by team members
In scholarships to team members pursuing high school equivalency courses, certification programs, associate's degrees, bachelor's degrees and post-graduate degrees
Have graduated from the Hospitality Training Program
People have benefited from the Management Training program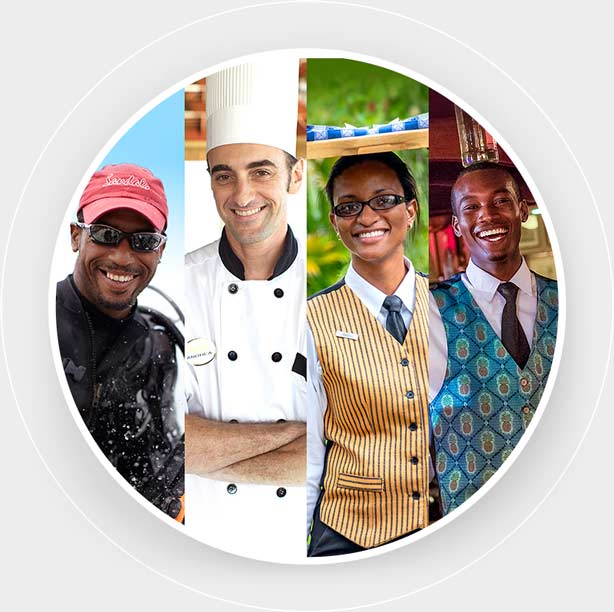 Our Family Is Caribbean Strong
Team members are the heart and soul of Sandals and they're the #1 reason guests return to our resorts year after year. We consider everyone to be family – made up of 15,000+ strong – and we're fiercely protective of the region we call our home. By ensuring a strong future for the Caribbean hotel industry, Sandals believes in fueling the talent pipeline and provides opportunities for individuals to professionally develop and grow to their fullest potential.
Leading In Environmental Preservation of the Region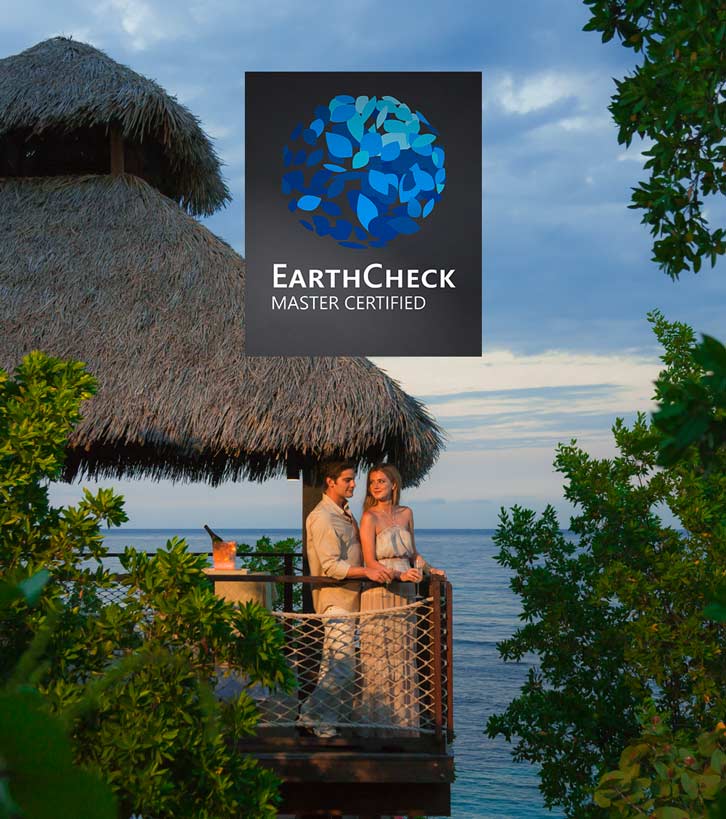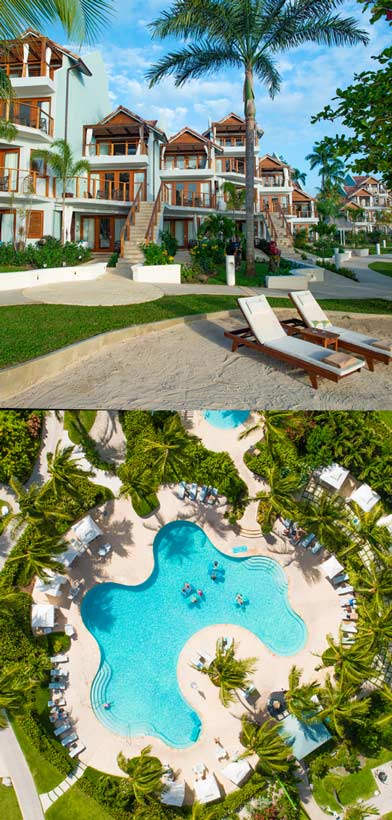 All our resorts participate in the EarthCheck program
From recycling to conserving, ecological responsiveness is a Sandals commitment. Because our "green" resorts are made for love, loving the environment has become second nature for us. We build a culture of environmental stewardship that starts with the basics such as turning off running faucets while cleaning, shutting down/off equipment not in use in offices, spa, retail shops, and more. These practices have earned us nine Sandals Resorts Master Series Certifications from EarthCheck, certifying the resorts as a global trailblazer for environmentally friendly vacation experiences. Safety, sustainability, and ultra-high-quality services are how we show our guests -and the environment – how much we care.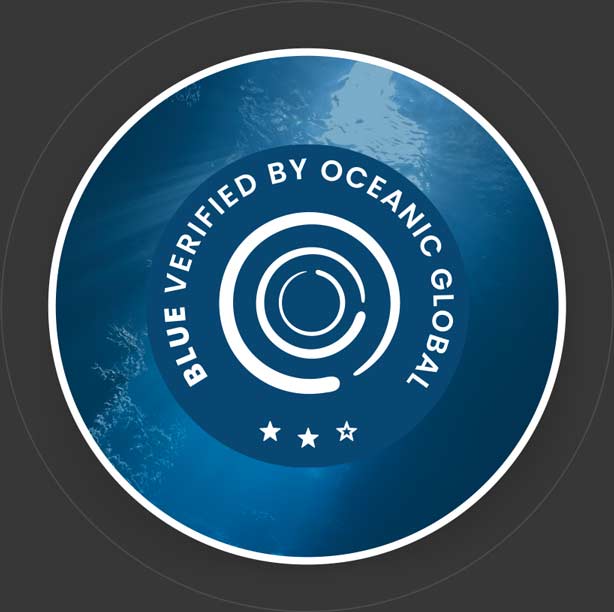 Oceanic Global's Blue Standard
Working alongside this International NGO we've been able to reduce our environmental footprint through elimination of single-use plastics in both front and back of house operations earning Sandals Resorts the Blue two-star seal and having our resorts recognized as Blue Verified businesses and partners in sustainable industry leadership.
21.5M single-use plastic straws removed
1.4M single-use plastic takeaway containers removed
1.2M plastic-lined coffee cups removed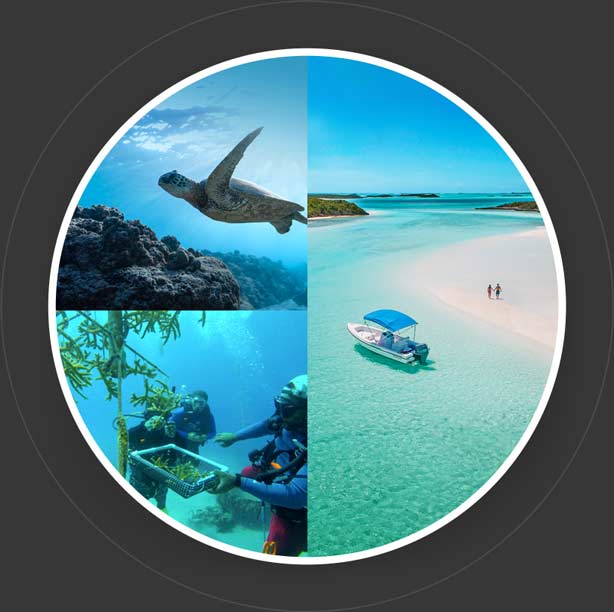 Caribbean Coast Line Protection
Sandals Resorts are located on the most pristine pieces of Caribbean beachfront real estate. As a leader in sustainable tourism, we have an obligation to protect these coastal and ocean ecosystems empowering those to take an active role in its preservation and conservation.
Sound Environmental Practices
Our Commitment To Our Natural Resources
Energy Management Program
Reducing energy use comes naturally. Across all our resorts, we use next-gen, smart lighting where needed including LED light bulbs and skip it where we don't. We prefer the natural rays of the cool Caribbean Sun. Energy efficient technology in guests' rooms (lighting and air conditioning sensors) and in back of house areas (laundry an kitchens) which contributes to reducing our overall energy consumption.
Water Conservation Program
When it comes to water, we value every drop. Water recycling methods and efficiency tools are at every stop. Many of our resorts have reverse osmosis plants which purify or desalinate contaminated water for generation as a sustainable water source. We hydrate lawns and flora/plants using gray water. And we encourage guests to reuse linens and towels if possible during their stay as part of our Linen Reuse program.
Waste Management Program
Waste plays a crucial role in our comprehensive cycle of sustainability. We compost, recycle, donate, and transform waste into reusable products, and minimize waste with conscious sustainable design across our resorts.
Control of Hazardous Substances
What you put into your environment is what you get out of it. At Sandals, we use eco-friendly chemicals throughout our resorts and train our staff in safety, storage, and maintenance. So, you can enjoy the Caribbean in its lush, natural beauty.
The Sandals Group is committed to providing quality vacation experiences for our guests while we work to minimize the environmental and social impacts associated with our operations.
View Policy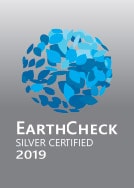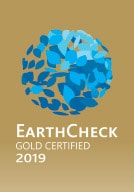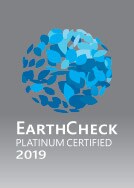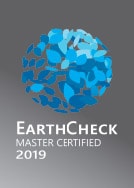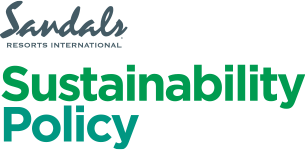 Sandals Resorts International operates one of the first all-inclusive resorts in the world to receive Earth Check environmental certification, Sandals Negril Beach Resort (1998). Our commitment to the Earth Check certification programme continues to be a testament to our acknowledgement that the travel and tourism industry has the potential to operate responsibly. This is especially true for our Group as we are making a specific effort to monitor and mitigate the impact of our daily operations on the surrounding community and the environment. We have taken a leadership role in this arena and invite the entire travel and tourism industry inclusive of our visiting guests, business and community partners and any other interested persons to join us in our efforts to preserve planet Earth.
The Sandals Group is committed to providing quality vacation experiences for our guests while we work to minimise the environmental and social impacts associated with our operations. These include but are not limited to freshwater & energy conservation; waste management programmes for solid waste & wastewater; reducing and eliminating the use of hazardous substances; responsible purchasing practices; reduction of greenhouse gases through reduced CO2 emissions; preservation of land and fragile ecosystems; focused community development and cultural preservation; and the employment of qualified local personnel in keeping with our existing human resource policy. The environmental focus within our hotels also includes programmes to minimise noise pollution and hazardous emissions where these are identified within our operations.
Each of our resorts is committed to implementing and maintaining this sustainability policy through management systems that effectively address health, safety and environmental concerns. Our management systems and programmes are reviewed annually as we are committed to continuous improvement, resilience and business continuity in an evolving climate. This policy demonstrates that commitment and contribution to global sustainable development goals for guests, team members and communities. It encourages the support of local businesses and community partners as we strive to continuously improve the positive impact we have on the Caribbean region and the world.
Our philanthropic arm, the Sandals Foundation continues to promote programmes which focus on the betterment of the environment, education, and the community as its contribution to sustainable development in a fragile environment.